Kinyun KL2.4LM(A) - Intrinsically Safe Cordless Miners Caplamp
The Kinyun miner Caplamp integrates highly compact Lithium-ion battery cells and highly efficient white LEDs into a small IP67 Caplamp case so that the traditional battery pack and electrical cable become redundant.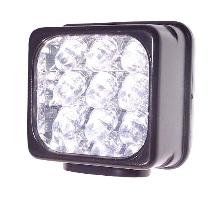 Cordless is undoubtedly the future of the miner Caplamp. Electrical cords for Caplamps are becoming history.
The KL2.4LM(A) - IECEx Certified, is the key model for mining application as a Caplamp or portable lamp.
LEDs are controlled by two button switches under the Caplamp.
Switch 1 - controls eight LEDs for normal illuminations with operating time of 14 hours.
Switch 2 - controls one LED in the centre for emergency illuminations with operating time of 120 hours.
Also available is the KL2.4LM(A)R ---- IECEx Certified, Signal portable lamp or caplamp for vehicle indication, site warning, emergency, personal safety or other signaling applications. The function and structures are same as KL2.4LM(A) except red color and transparent hull. It can be clamped on or magnetically attached to an object such as vehicle, equipment, wall or a pole. It also can be worn on the back of a helmet, worn on a belt or hold in hand.
For further information, please go to www.wwsinternational.com.au or call on 02 9412 2100.